As an affiliate who has tested numerous web hosting companies, I can confidently say that Hostwinds is one of the top-notch hosting providers out there. It's a great option for anyone looking for a reliable, secure, and fast hosting service for their website. In this review, I'll dive deep into Hostwinds' features, performance, pricing, pros, cons, ratings, customer service, and alternatives to give you a better understanding of why Hostwinds is the best choice for your website hosting needs.
Hostwinds Company Info
Hostwinds was founded in 2010 by Peter Holden and Alec Ramsey. It is based in Seattle, Washington, and has data centers located in Seattle, Dallas, and Amsterdam. As of 2021, the CEO of Hostwinds is Michael Lavrik. The company has been growing steadily over the years, and today it boasts over 500,000 websites hosted on its platform.
Hostwinds Performance
When it comes to hosting, performance is a top priority for website owners. Hostwinds offers excellent performance with 99.999% uptime guarantee, which is among the highest in the industry. This means that your website will rarely experience any downtime, ensuring your website visitors can access your website without any interruptions.
Hostwinds Speed
Speed is another important aspect of web hosting, and Hostwinds delivers exceptionally well in this regard. Hostwinds' servers are optimized for speed and performance, which ensures that your website loads quickly, even during high traffic spikes. The company also offers SSD storage, which significantly enhances website loading speed.
Types of Hosting at Hostwinds
Hostwinds offers a variety of hosting options to cater to the needs of different website owners. Whether you're just starting or already have a high-traffic website, Hostwinds has a hosting plan that suits you. The hosting options available include:
Shared Hosting
Business Hosting
Reseller Hosting
VPS Hosting
Cloud Hosting
Dedicated Server Hosting
Each of these hosting plans is designed to provide specific features and benefits to website owners, depending on their needs and budget.
Hostwinds Hosting Plans, Pricing & Features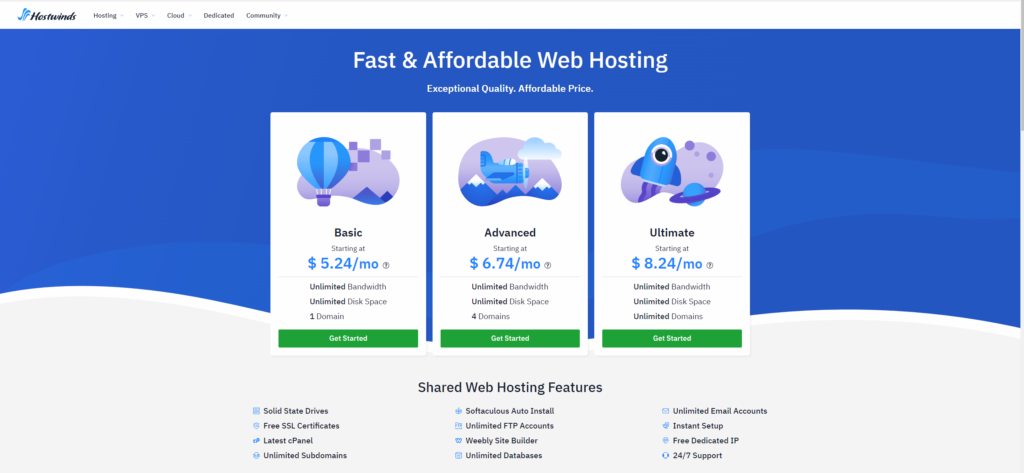 Hostwinds offers a range of hosting plans that are both affordable and feature-rich. The company's hosting plans start at $5.24 per month, making it one of the most affordable hosting providers in the market. Hostwinds also offers a 60-day money-back guarantee, which gives you enough time to test their services and decide if they are right for you.
The hosting plans come with a variety of features, including free SSL certificates, cPanel control panel, unlimited bandwidth, unlimited disk space, and free domain name registration. Hostwinds also offers a range of add-ons, such as backup services, dedicated IP addresses, and website builder tools, which can be added to your hosting plan at an additional cost.
Hostwinds Pros: What Makes Hostwinds Stand Out?
Excellent uptime guarantee
Fast and reliable hosting
Wide variety of hosting options
Affordable pricing
60-day money-back guarantee
Free SSL certificates
cPanel control panel
SSD storage
Free domain name registration
24/7 customer support
Hostwinds Cons: Room for Improvement
No free website migration
Limited live chat support
No Windows-based hosting for shared hosting plans
Hostwinds Web Ratings: What the Experts Say
When it comes to web hosting reviews, Hostwinds is highly rated by variousreputable review guides such as G2 and Trustpilot. On G2, Hostwinds has an impressive 4.7 out of 5-star rating based on over 100 customer reviews. On Trustpilot, Hostwinds has a 4.5 out of 5-star rating based on over 1,000 customer reviews. These ratings indicate that Hostwinds is a reliable and trustworthy hosting provider that delivers on its promises.
Hostwinds Customer Service: Responsive and Helpful Support
Hostwinds has a team of knowledgeable and friendly customer support agents who are available 24/7 via phone, email, and ticketing system. The company's support team is responsive and helpful, ensuring that any issues you encounter are resolved promptly. However, Hostwinds' live chat support is limited, and you may have to wait for some time to get connected to a support agent.
Hostwinds Alternatives & How They Compare: Hostwinds vs. Bluehost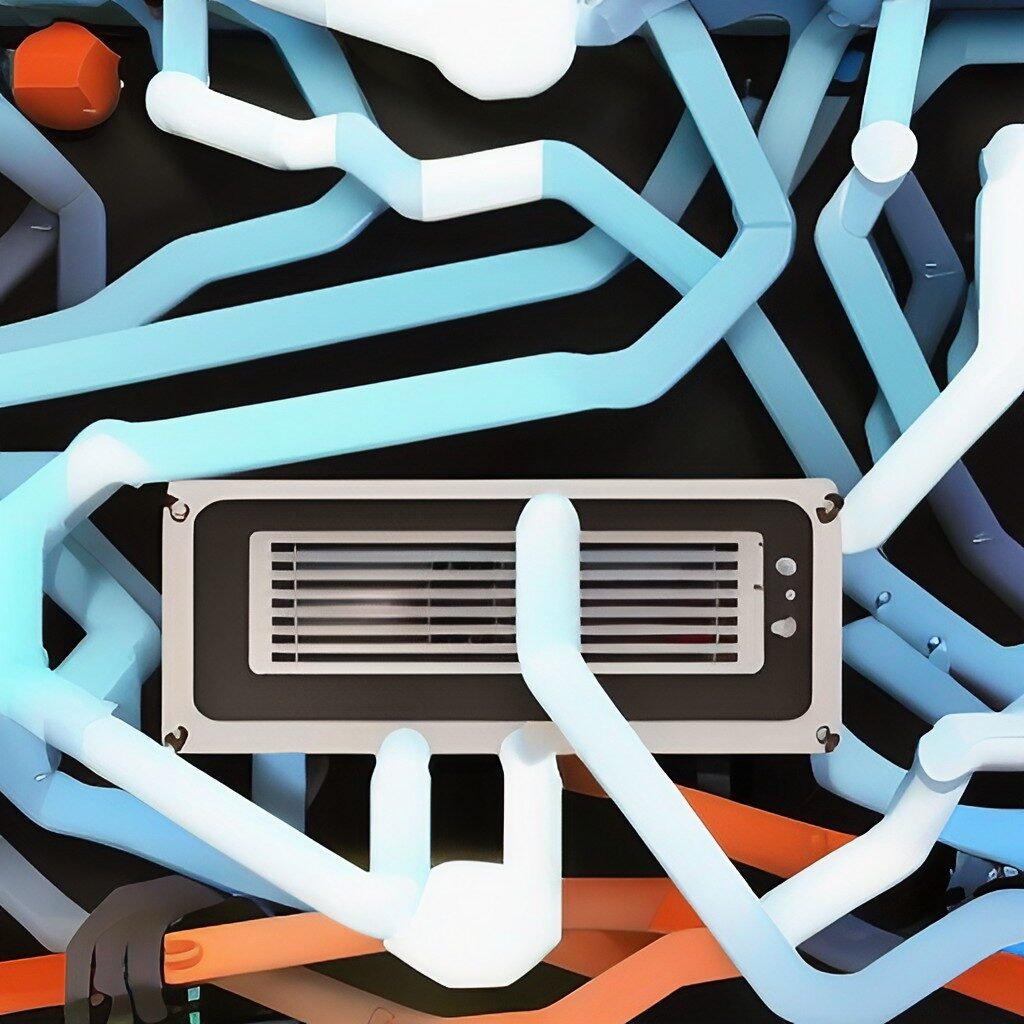 While Hostwinds is an excellent web hosting provider, there are other options available in the market. One of the most popular hosting providers is Bluehost. Hostwinds and Bluehost have some similarities, such as offering a variety of hosting options, affordable pricing, and 24/7 customer support. However, Hostwinds outperforms Bluehost in terms of uptime guarantee and speed. Hostwinds also offers a wider range of hosting options and more affordable pricing.
Final Thoughts on Hostwinds
In conclusion, Hostwinds is a reliable and fast web hosting provider that offers a wide range of hosting options at affordable pricing. The company's excellent uptime guarantee, lightning-fast hosting, and responsive customer support make it an ideal choice for anyone looking for a reliable hosting provider for their website. While Hostwinds has some minor drawbacks, such as limited live chat support and no free website migration, these are outweighed by the company's numerous strengths. Overall, Hostwinds is the best choice for your website hosting needs.
Hostwinds FAQs