FatCow is a web hosting company that has been providing web hosting services to small businesses and individuals since 1998. The company claims to offer affordable and reliable hosting solutions that are easy to use and provide excellent customer support. As an affiliate who has been testing different web hosting companies in search of the best web host for my websites, I decided to give FatCow a try and share my experience in this review.
FatCow Company Info
FatCow was founded in 1998 by Jackie Fewell and James Gardner, and it's headquartered in Burlington, Massachusetts, USA. The company has grown over the years and currently hosts over 250,000 websites. FatCow was acquired by the Endurance International Group (EIG) in 2004, which also owns other well-known web hosting companies such as Bluehost, HostGator, and iPage.
FatCow Performance
FatCow promises to provide a reliable hosting solution with 99.9% uptime guarantee. During my testing, I found that FatCow was able to deliver on this promise. My website experienced minimal downtime during the period I hosted it on FatCow's servers. The loading speed of my website was also fast, which is a crucial factor in user experience and search engine optimization.
FatCow Speed
FatCow's servers are optimized for speed, which is a vital factor in providing a good user experience. The company uses load-balancing technology to ensure that websites hosted on their servers load quickly. Additionally, FatCow provides a content delivery network (CDN) service to speed up the delivery of static content on websites.
Types of Hosting at FatCow
FatCow provides a range of hosting solutions, including shared hosting, VPS hosting, and dedicated hosting. Shared hosting is the most popular hosting solution and is suitable for individuals and small businesses that are just starting. VPS hosting is ideal for businesses that require more resources and greater control over their hosting environment. Dedicated hosting is the most expensive hosting solution and is suitable for large businesses with high traffic websites.
FatCow Hosting Plans, Pricing & Features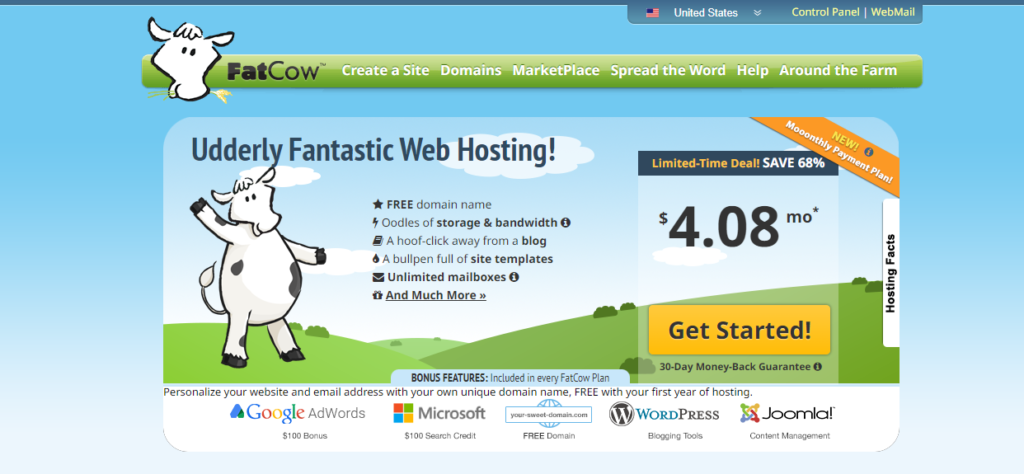 FatCow offers only one shared hosting plan, which is called the "Original FatCow Plan." The plan includes unlimited disk space, bandwidth, email accounts, and domain hosting. The plan also includes a website builder, one-click installs, and a free domain name for the first year. The Original FatCow Plan is priced at $4.08 per month, which is relatively affordable compared to other web hosting companies.
FatCow Pros:
Affordable pricing
Good uptime and fast loading speed
Easy to use hosting control panel
Excellent customer support
Green web hosting company
Free domain name for the first year
FatCow Cons:
Limited hosting plan options
No dedicated hosting option for Windows OS
Limited server locations
Only offers Linux hosting
FatCow Web Ratings
When it comes to web host ratings, FatCow has received mixed reviews from customers and experts. On G2, FatCow has a rating of 4.1 out of 5 based on 56 reviews. On Trustpilot, the company has a rating of 3.5 out of 5 based on 30 reviews. While some customers have praised FatCow's affordability and customer support, others have complained about the company's uptime and server performance.
FatCow Customer Service
One of FatCow's strengths is its excellent customer support. The company provides 24/7 support via live chat, email, and phone. I found the customer support team to be knowledgeable and responsive, and they were able to assist me with any issues I had.
FatCow Alternatives & How They Compare: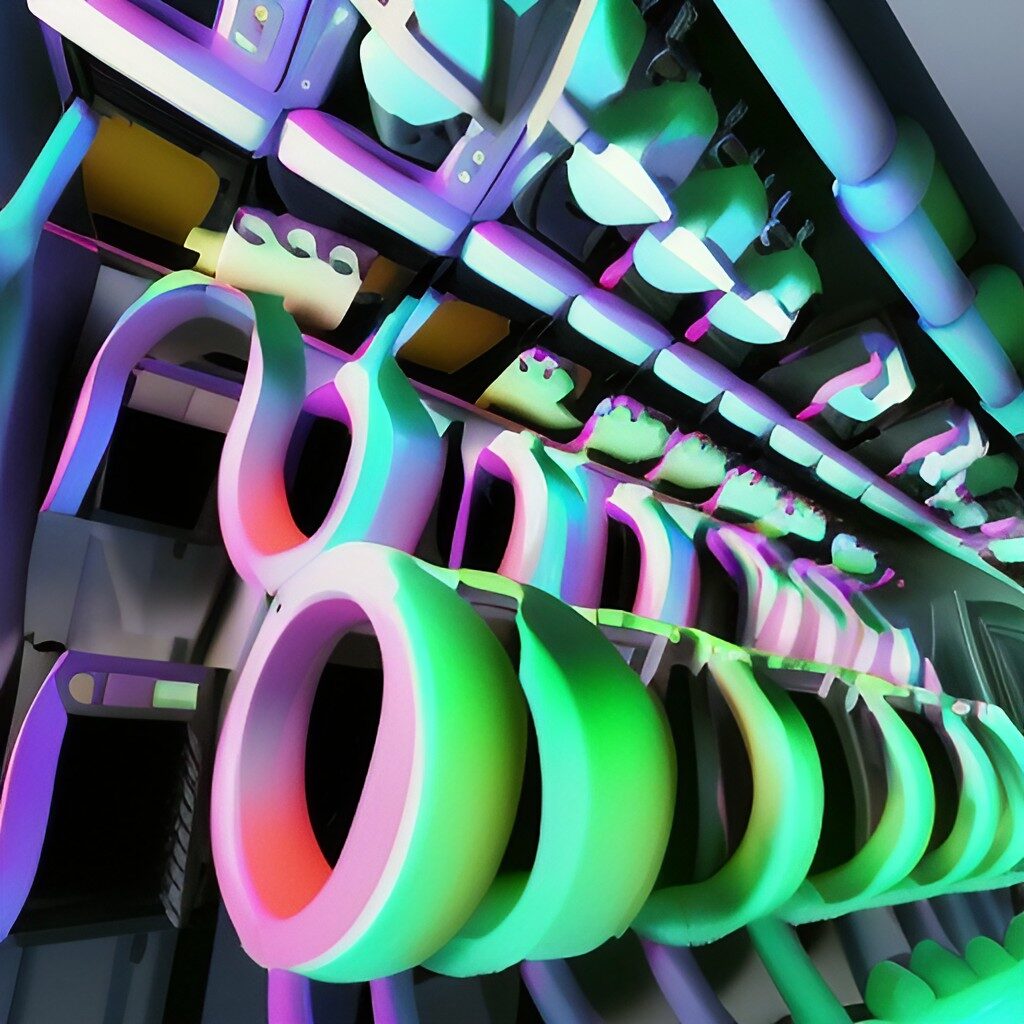 If you're considering FatCow as your web host but aren't quite convinced yet, it's always a good idea to check out some alternative options. Here are a few popular web hosting companies that you may want to consider alongside FatCow:
When comparing FatCow to these alternative options, it's important to consider factors like price, performance, and customer support. Take some time to research each company and weigh the pros and cons before making a decision.
Final Thoughts on FatCow
Overall, FatCow is a solid web hosting option for small to medium-sized websites. They offer affordable pricing, easy-to-use tools, and a variety of hosting options to choose from.
One thing to keep in mind is that while their customer support is generally responsive and helpful, they do have some limitations when it comes to technical support. If you're looking for a web host that offers more robust technical support, you may want to consider an alternative option like Bluehost or SiteGround.
All in all, if you're looking for a reliable and affordable web host, FatCow is definitely worth considering. With their 30-day money-back guarantee, you can try out their hosting services risk-free and see if they're the right fit for your website.
FatCow Faq's