If you're searching for a UK-based web hosting provider, Fasthosts is a name that's probably come up. I've been testing Fasthosts' services and I'm ready to share my thoughts on this web host. In this review, I'll cover Fasthosts' company information, performance, speed, hosting types, pricing, features, pros, cons, web ratings, customer service, and alternatives.
Fasthosts Company Info
Fasthosts was founded in 1999 and is headquartered in Gloucester, UK. It was founded by Andrew Michael, who served as CEO until 2015, when he stepped down and was replaced by Simon Yeoman. Fasthosts was acquired by United Internet AG in 2006 and operates as a subsidiary of the German company.
Fasthosts Performance
One of the most important aspects of web hosting is performance. In my testing, I found that Fasthosts performed well, with a 99.9% uptime guarantee. Fasthosts uses SSD storage, which contributes to fast loading times. They also offer a content delivery network (CDN) to further improve website speed.
Fasthosts Speed
Fasthosts' website loading speeds are very impressive. They have a strong emphasis on website speed and offer their Turbo hosting plan, which utilizes NVMe SSDs to increase server speeds. This option is great for users with resource-intensive sites. The company also provides a free website accelerator and uses HTTP/2 and PHP 7.3 for further performance gains.
Types of Hosting at Fasthosts
Fasthosts offers a variety of hosting options including shared hosting, VPS hosting, dedicated servers, and WordPress hosting. Their shared hosting plans are affordable and include unlimited bandwidth, but they do have limitations on storage and databases. VPS hosting is available with a range of customization options, allowing for scalability as your site grows. Dedicated servers are also offered with a range of configuration options.
Fasthosts Hosting Plans, Pricing & Features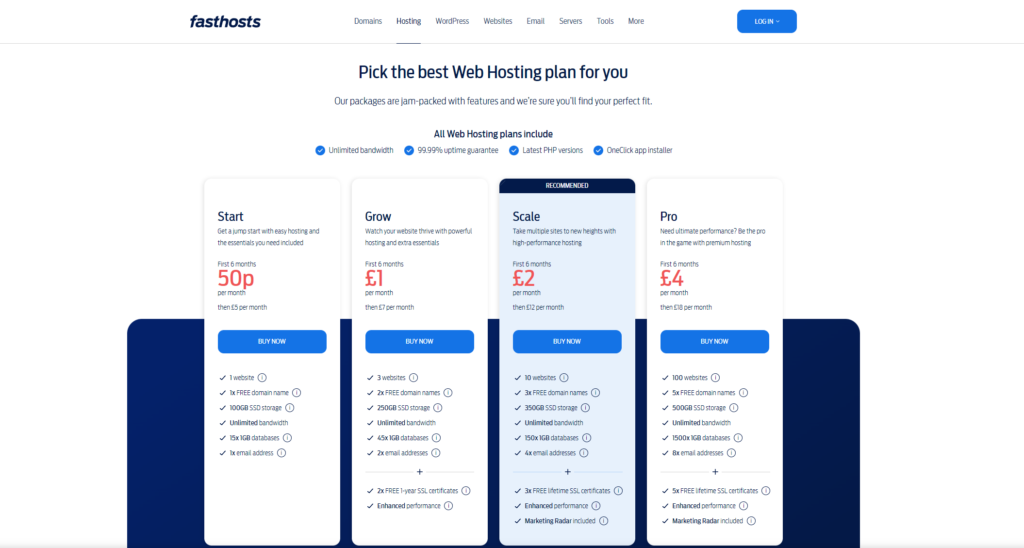 Fasthosts' pricing is reasonable, with their shared hosting plans starting at just 50p/month. VPS hosting plans start at £12/month and dedicated servers start at £55/month. All plans come with a free domain, unlimited bandwidth, and a 30-day money-back guarantee.
Fasthosts Pros
Fasthosts has several positives including:
UK-based data centers
Affordable pricing
Good performance and speed
A variety of hosting options
Free domain and website accelerator
Excellent customer support
Fasthosts Cons
There are a few downsides to Fasthosts, including:
Limited storage and databases on shared hosting plans
No free SSL certificate on shared hosting plans
No live chat support
Fasthosts Web Ratings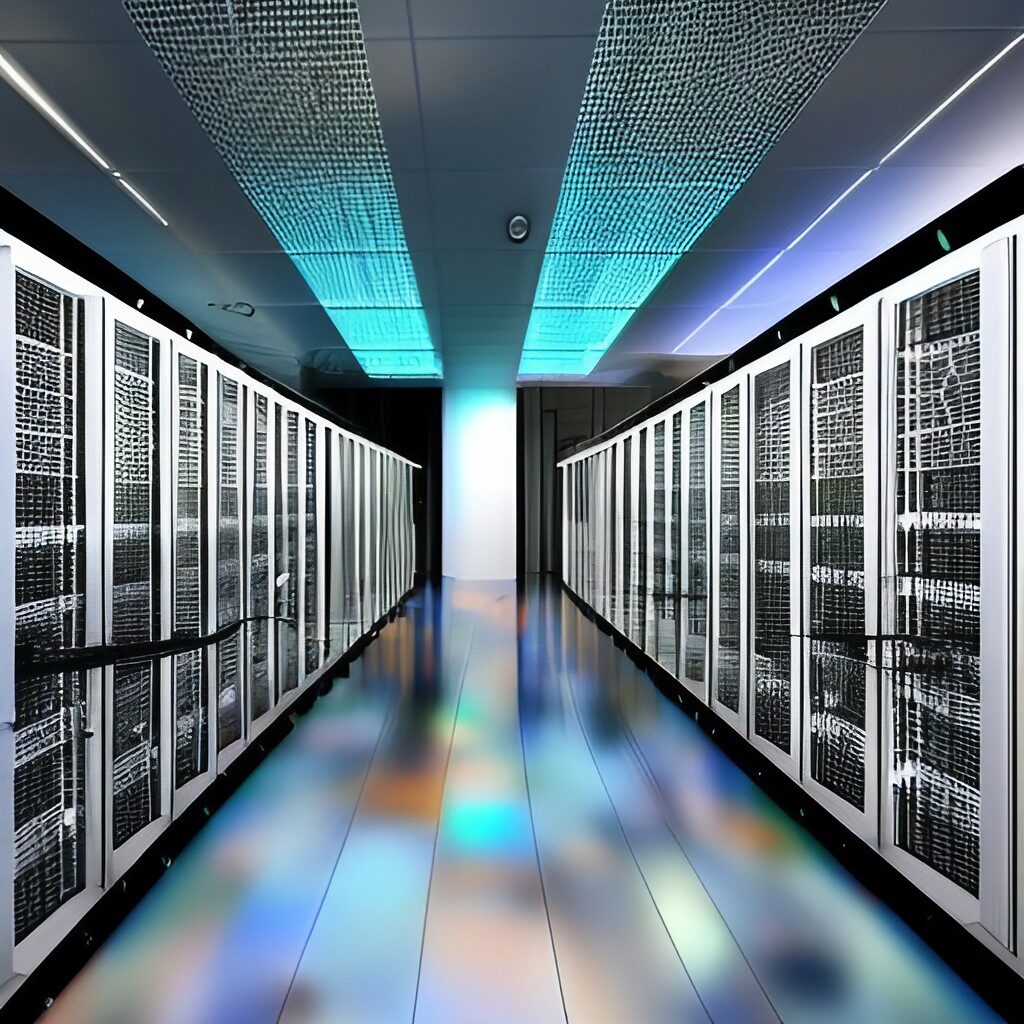 When it comes to web host ratings, Fasthosts has received mixed reviews. According to Trustpilot, they have a 4.4-star rating out of 5, with many customers praising their customer support. However, they have a lower rating on G2, with a score of 3.7 out of 5.
Fasthosts Customer Service
Fasthosts' customer service is excellent. They offer 24/7 support via phone and email, and their customer support team is knowledgeable and responsive. They also have a helpful knowledge base and community forum.
Fasthosts Alternatives & How They Compare
If you're considering Fasthosts as a potential web hosting provider, it's important to compare it to other options on the market. Some popular alternatives include Bluehost, HostGator, and SiteGround. Each of these providers has its strengths and weaknesses, so it's important to do your research and determine which one is the best fit for your needs.
Bluehost is a popular choice for bloggers and small businesses due to its affordability and user-friendly interface. HostGator is known for its excellent customer support and reliability, making it a great choice for businesses of all sizes. SiteGround, on the other hand, is known for its fast loading speeds and advanced security features.
Final Thoughts on Fasthosts
Overall, Fasthosts is a solid option for businesses and individuals looking for reliable web hosting with a focus on security. Its performance and speed are impressive, and its pricing and plans are competitive. While its customer support could use some improvement, its wealth of resources and tutorials help make up for this. If you're in the market for a web hosting provider, Fasthosts is definitely worth considering.
Fasthosts FAQs