My Take on Bluehost WordPress: Is It Worth Your Money?
Introduction: A Deep Dive into Bluehost WordPress Hosting
As a seasoned SEO, blogger, affiliate marketer and web developer, I've been asked time and time again about my recommendations for hosting providers, particularly for WordPress websites.
Over the years, I've tried several hosting companies, and today, I want to share my in-depth review of one of the most popular options: Bluehost WordPress Hosting.
In this Bluehost WP review, we'll explore the key topics related to Bluehost WordPress Hosting, so you can determine if it's the right choice for your website.
Section 1: Understanding Bluehost WordPress Hosting
1.1: The Basics of Bluehost WordPress
Bluehost is a web hosting company that has been in business since 2003, making it one of the more established providers in the industry. They are known for their affordable pricing, reliable service, and excellent customer support. With their optimized WordPress hosting plans, Bluehost aims to provide a seamless experience for users looking to create and manage WordPress websites.
1.2: Managed WordPress vs. Shared Hosting
Before we delve into the features and benefits of Bluehost WordPress Hosting, let's first clarify the difference between their Managed WordPress and Shared Hosting plans. Shared hosting is when your website shares server resources with other websites, while managed WordPress hosting is a specialized service that focuses on optimizing your website's performance and security, specifically for WordPress sites.
While Bluehost's shared hosting plans do support WordPress installations, the Managed WordPress plans provide additional features, such as automatic WordPress updates, daily backups, and enhanced security measures. In this review, we'll be focusing primarily on Bluehost's Managed WordPress Hosting plans.
Section 2: Key Features and Benefits of Bluehost WordPress Hosting
2.1: Performance and Speed
When it comes to choosing a web host, performance and speed are critical factors, as they directly impact your site's user experience and search engine rankings.
Bluehost has invested in their infrastructure to ensure high-speed performance from industry best web hosting for WordPress sites.
Here's what I've found regarding their performance:
Solid State Drives (SSDs): Bluehost uses SSDs, which are faster and more reliable than traditional hard drives, resulting in quicker page load times.
Customized Server Configuration: Bluehost has optimized their server settings specifically for WordPress, ensuring a smooth and speedy experience for your visitors.
Content Delivery Network (CDN) Integration: Bluehost includes Cloudflare CDN integration, which helps improve your site's loading times by serving content from servers closer to your visitors.
2.2: Bluehost WordPress Security Features
WordPress is a popular target for hackers, so security should be a top priority when choosing a hosting provider. Bluehost offers a range of security features to help protect your site:
Free SSL Certificate: All Bluehost WordPress Hosting plans come with a free SSL certificate, which encrypts data between your site and its visitors, providing an additional layer of security.
Automatic WordPress Updates: Bluehost automatically updates your WordPress core files, themes, and plugins, ensuring that you're running the latest and most secure versions.
Daily Backups: Bluehost performs daily backups of your site, so you can quickly restore your site in case of data loss or hacking attempts.
SiteLock Security: Bluehost offers optional SiteLock security, which scans your site for malware and vulnerabilities, and provides a Web Application Firewall (WAF) to protect against threats.
2.3: Ease of Use
As a web developer, I understand the importance of a user-friendly hosting environment. Bluehost's custom-built dashboard is intuitive and easy to navigate, even for beginners. Here are some standout features:
One-Click WordPress Installation: Bluehost offers a one-click WordPress installation process, making it incredibly easy to get your site up and running in no time.
Staging Environment: Bluehost's staging feature allows you to create a duplicate of your live site, so you can test changes and updates without affecting your actual website.
Integrated Marketplace: Bluehost's dashboard includes a marketplace where you can browse and install themes, plugins, and other add-ons directly from your hosting account.
2.4: Bluehost WordPress Scalability
As your website grows, you may need to upgrade your hosting plan to accommodate increased traffic and resource demands. Bluehost's Managed WordPress Hosting plans are designed to scale with your site's growth:
Choice of Plans: Bluehost offers three Managed WordPress Hosting plans, each with varying levels of resources to suit your site's needs.
Seamless Upgrades: Upgrading to a higher-tier plan is simple and hassle-free, ensuring minimal disruption to your website's operation.
Section 3: Bluehost Customer Support
One aspect that can make or break your hosting experience is the quality of customer support. Bluehost is renowned for its excellent customer service, which includes:
24/7 Support: Bluehost's support team is available 24/7 via phone, live chat, and email to assist you with any issues that may arise.
Knowledge Base: Bluehost maintains an extensive knowledge base, complete with articles, tutorials, and video guides to help you troubleshoot common issues and learn more about their services.
Community Forum: Bluehost's community forum is a great place to connect with other users and get advice or support from fellow customers and hosting experts.
Section 4: Bluehost WordPress Pricing and Plans
Bluehost offers competitive pricing for their Managed WordPress Hosting plans, which include:
4.1: Build Plan
Pricing: Starts at $9.95/month (billed annually)
Features: 1 website, 50 GB SSD storage, unlimited bandwidth, custom themes, 24/7 customer support, free SSL certificate, and more.
4.2: Grow Plan
Pricing: Starts at $14.95/month (billed annually)
Features: Everything in the Build plan, plus unlimited websites, 100 GB SSD storage, Bluehost SEO tools, Jetpack Premium, and more.
4.3: Scale Plan
Pricing: Starts at $27.95/month (billed annually)
Features: Everything in the Grow plan, plus unlimited SSD storage, unlimited backups and restores, Jetpack Pro, and more.
Section 5: Pros and Cons of Bluehost WordPress Hosting
To sum up my experience and research, here's a quick rundown of the pros and cons of Bluehost WordPress Hosting:
Pros of Bluehost WordPress:
High-performance hosting optimized for WordPress websites
Comprehensive security features to protect your site
User-friendly dashboard and easy-to-use tools
Excellent 24/7 customer support
Competitive pricing for the features offered
Cons of Bluehost WordPress:
Site migration is not included in the base plans and requires an additional fee
SiteLock security and other advanced features may require additional costs
Conclusion: Is Bluehost WordPress Hosting Worth It?
In conclusion, Bluehost WordPress Hosting is a reliable and feature-rich option for anyone looking to build and maintain a WordPress website. With its focus on performance, security, and ease of use, Bluehost offers a solid foundation for both beginners and experienced users alike.
Of course, every hosting provider has its drawbacks, and Bluehost is no exception. However, the cons are relatively minor compared to the benefits you'll receive. If you're searching for a web host that specializes in WordPress and provides excellent customer support, Bluehost WordPress Hosting is definitely worth considering.
Remember, the right hosting provider for you ultimately depends on your specific needs and preferences. I hope this in-depth review has provided you with valuable insights into Bluehost WordPress Hosting and helps you make an informed decision. As someone who has tried numerous hosting providers, I can confidently say that Bluehost stands out as a strong contender for anyone looking to create a successful WordPress website.
As a final note, always be sure to thoroughly research and compare different hosting providers before making your choice.
Take the time to assess your website's needs and consider the features that are most important to you.
Whether you ultimately decide on Bluehost or another provider, I wish you the best on your website journey.
One things to read up on is the Hostinglly web hosting comparison of Bluehost vs Godaddy. It looks are shared, VPS and WordPress plans stacking them up against each other looking at prices, features & resources in each company's hosting plans so you can find the web host that best meets your individual needs & hosting requirements.
Bluehost Resources:
To help you get started with Bluehost WordPress Hosting or to explore other hosting options, here are some additional resources you might find helpful:
Bluehost Official Website: Visit the Bluehost website to learn more about their WordPress Hosting plans, pricing, and features.
Bluehost Knowledge Base: Access the Bluehost knowledge base for articles, tutorials, and guides on various topics related to their hosting services.
WordPress.org Hosting Recommendations: Check out WordPress.org's official hosting recommendations for additional options and insights.
Web Hosting Talk Forums: Join the Web Hosting Talk forums to connect with other webmasters and hosting experts, ask questions, and share your experiences.
Hosting Review Websites: Browse hosting review websites, such as HostingAdvice.com or Trustpilot, to read reviews and ratings from other customers who have used Bluehost and other hosting providers.
I hope you found this comprehensive review of Bluehost WordPress Hosting insightful and useful. By covering the key topics and subtopics, I aimed to provide you with an in-depth understanding of what this hosting provider has to offer.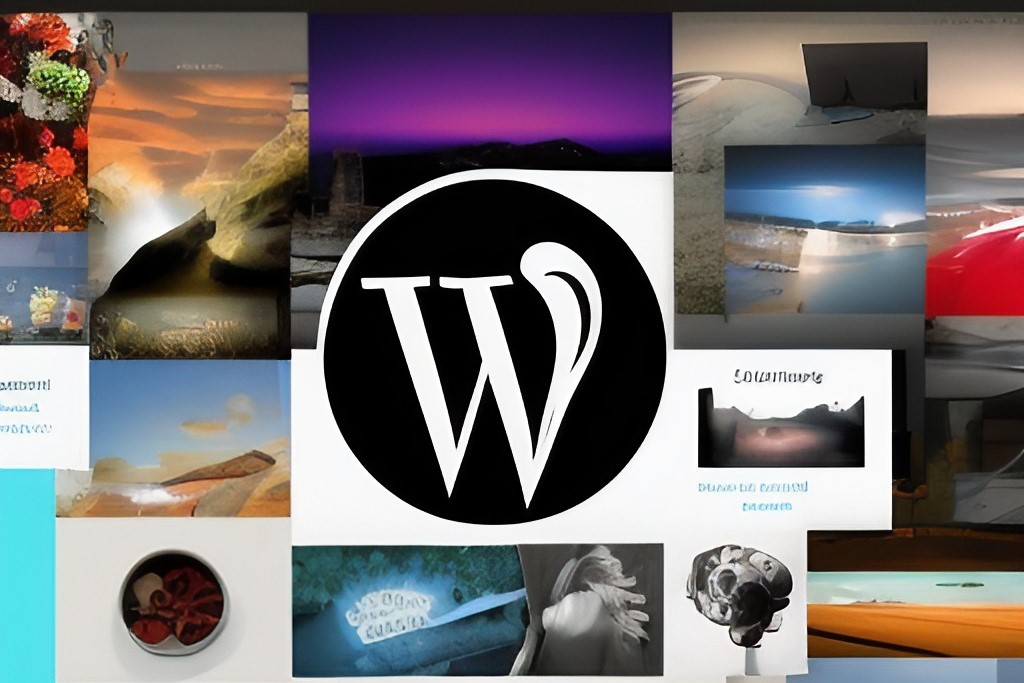 Bluehost WordPress FAQs