As someone who has been testing different web hosting companies, I was excited to dive into AWS and see what they had to offer. AWS is a cloud-based hosting service that is designed to be scalable, reliable, and secure. They offer a wide range of hosting solutions, from basic web hosting to complex cloud infrastructure.
AWS Company Info
AWS was founded in 2006 and is owned by Amazon. The company is headquartered in Seattle, Washington, and has locations all around the world. AWS was created to provide a flexible, scalable, and cost-effective cloud computing solution to businesses of all sizes.
AWS Performance
One of the standout features of AWS is its performance. AWS uses a network of servers located all around the world to ensure that your website loads quickly and is always available. Their servers are designed to handle high traffic volumes and are optimized for maximum speed and reliability.
AWS Speed
In terms of speed, AWS is one of the best hosting providers out there. They offer fast load times and high uptime percentages, meaning your website will be up and running when your visitors need it. AWS also offers content delivery network (CDN) services, which can help speed up your website even further by caching your content and serving it from the server closest to your visitors.
Types of Hosting at AWS
AWS offers a wide range of hosting solutions to suit the needs of businesses of all sizes. Their basic web hosting service is designed for small businesses and individuals who need a simple and reliable hosting solution. They also offer more advanced hosting solutions, such as cloud infrastructure and virtual private servers (VPS), which are designed for businesses with more complex hosting needs.
AWS Hosting Plans, Pricing & Features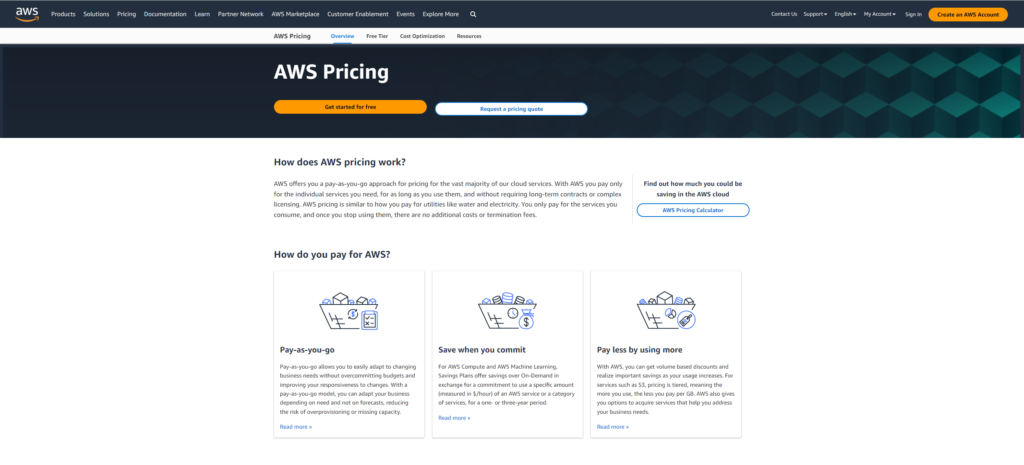 AWS offers a variety of hosting plans to choose from, with prices starting at $3.50 per month. Their pricing is based on usage, so you only pay for what you use. They offer a wide range of features, including automatic backups, load balancing, and scalability. They also offer a free trial, so you can test out their services before committing to a plan.
AWS Pros
There are many pros to using AWS as your hosting provider. First and foremost, they offer fast load times and high uptime percentages, meaning your website will always be available to your visitors. They also offer a wide range of hosting solutions, from basic web hosting to complex cloud infrastructure. AWS is also highly scalable, meaning you can easily adjust your hosting plan as your business grows.
AWS Cons
One of the biggest cons of using AWS is that it can be a bit overwhelming for beginners. AWS has a steep learning curve, and their services can be complex and difficult to navigate. Additionally, their pricing can be a bit confusing, as it is based on usage rather than a flat fee.
AWS Web Ratings
When it comes to web host ratings, AWS consistently ranks at the top of the list. They have high ratings on review sites like G2 and Trustpilot, and are well-regarded in the web hosting community.
AWS Customer Service
AWS offers a variety of customer support options, including phone support, email support, and a knowledge base. They also offer a support forum where users can connect with other AWS users and get help with any issues they may be experiencing.
AWS Alternatives & How They Compare
While AWS is a great hosting provider, there are several alternatives that are worth considering. Some of the top competitors include Google Cloud Platform, Microsoft Azure, and DigitalOcean. These providers offer similar hosting solutions, but may have different pricing structures or features.
Final Thoughts on AWS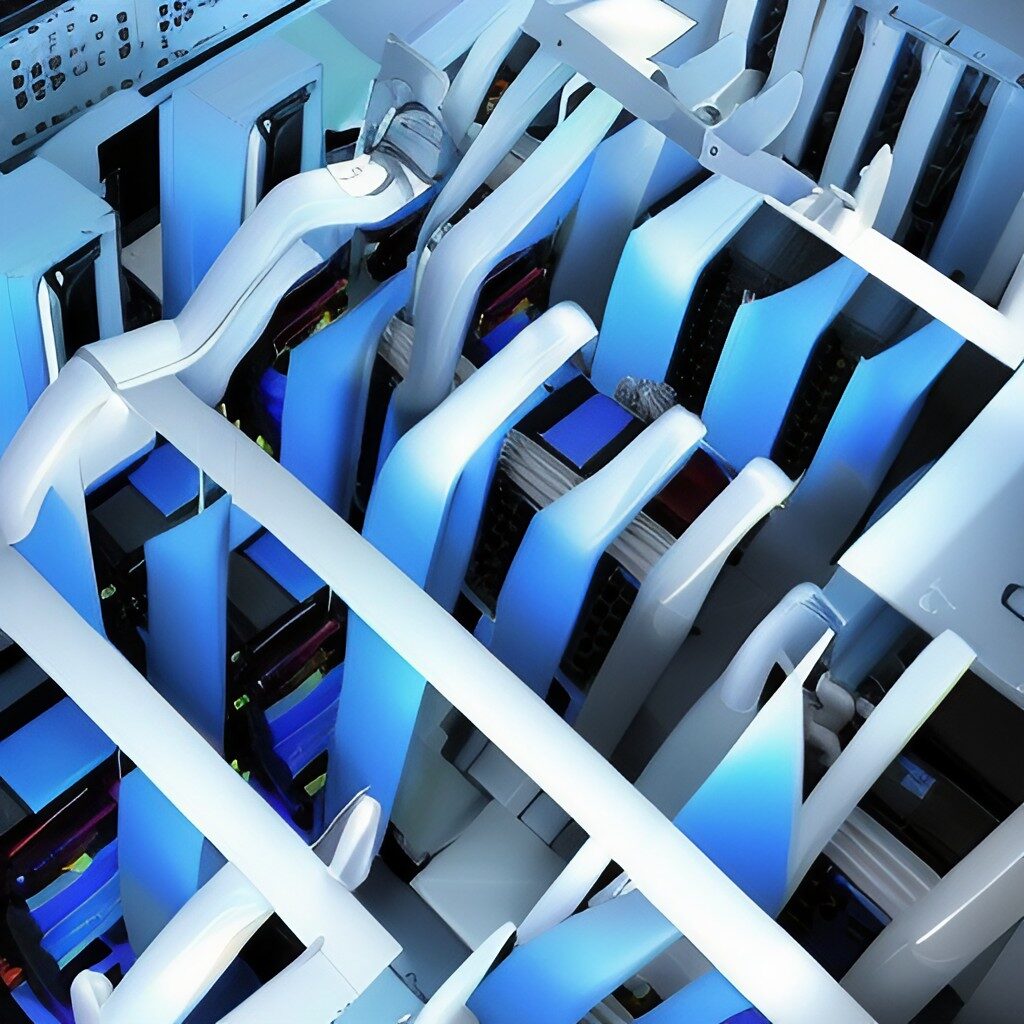 Overall, AWS is an excellent choice for individuals and businesses who need a reliable and scalable hosting solution. Its robust infrastructure and extensive range of features make it a top choice for developers and IT professionals.
However, AWS can be quite complex and challenging to navigate for beginners. The sheer number of options and services can be overwhelming, and it may take some time to figure out which ones are best suited for your needs.
AWS also comes with a steep learning curve, and you'll need some technical knowledge to make the most of its features. But once you get the hang of it, you'll find that it's a powerful tool that can help you streamline your workflows and improve your productivity.
In terms of pricing, AWS can be more expensive than some of its competitors, particularly for smaller businesses or individuals. However, its pay-as-you-go model means that you only pay for the resources you use, which can make it a cost-effective option in the long run.
Overall, if you're looking for a robust and scalable hosting solution and have the technical knowledge to navigate its features, AWS is definitely worth considering. However, if you're a beginner or need a more straightforward hosting solution, you may want to look elsewhere.
AWS FAQs